The Province of Antwerp facilitates knowledge sharing
At Campus Vesta, the Province of Antwerp is the first to bring together all training for firefighters, police officers, emergency medical responders and disaster management specialists.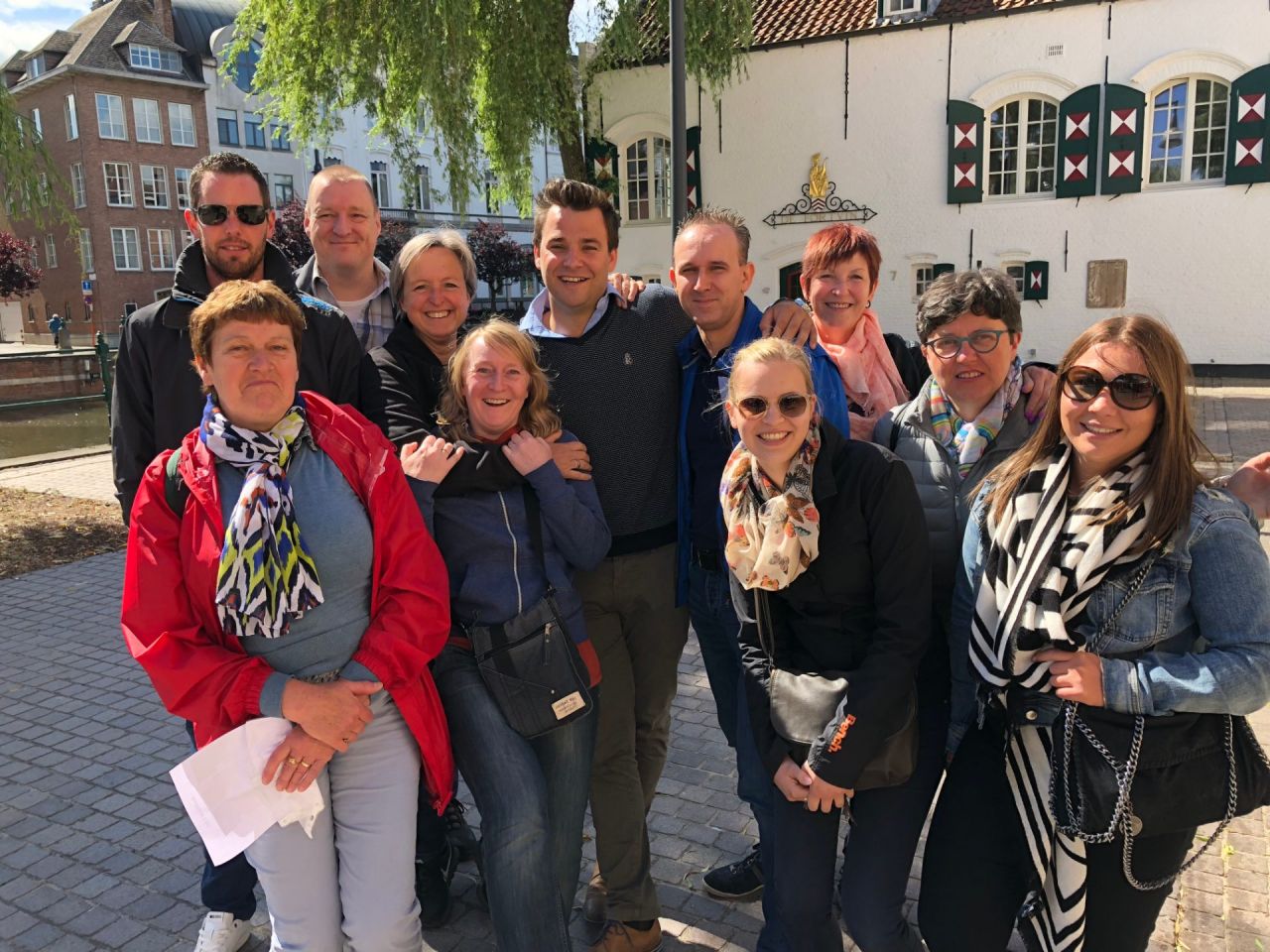 Over a 100 employees are at your service at Campus Vesta. That Campus Vesta team consists of permanent instructors who are active in the fire brigade or civil protection in their free time, instructors who in addition to medical training work part-time in emergency or ambulance services, police professionals who have been on the streets for years, educators and support services such as an HR, communication, financial, catering and logistics team.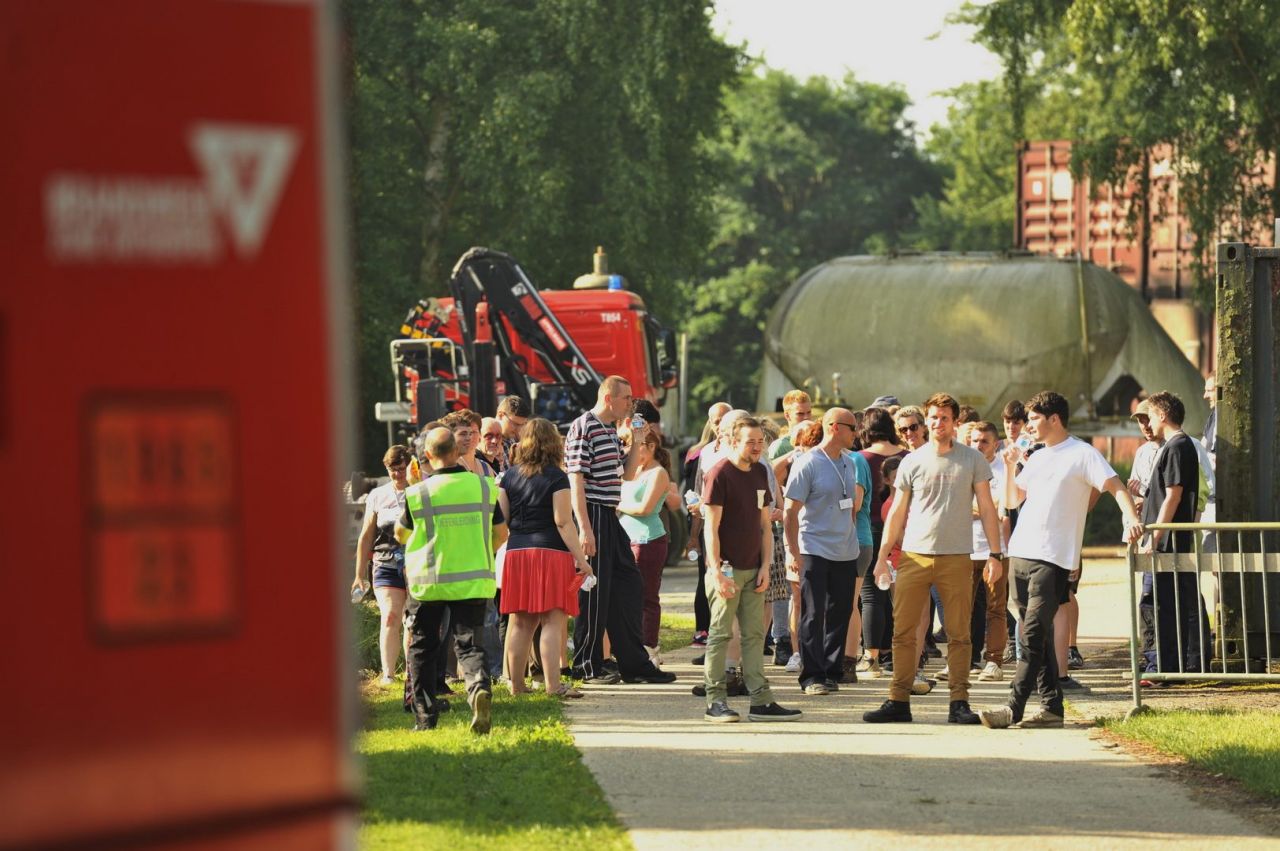 A teacher corps with field experience
The Campus Vesta team is supported by over 700 talented freelance tutors and fantastic role players, who love nothing more than to share their relevant practical experience with you. 
Medical first responders who teach you CPR, professional firemen who explain how fire extinguishers work, police officers who teach you how to deal with aggression, magistrates who teach you legal subjects, crisis communication specialists who give you tips on social media, ...
Networking pays off
At Campus Vesta, we build bridges between public safety services and the world of business. Moreover, we are constantly thinking outside the box to find the best teacher for the most successful training course.
We dare to think big. For a seminar on cybercrime, we convinced the FBI and software companies to come to Belgium. For the disaster management course, the Tomorrowland organisers share their expertise with Campus Vesta. Spotting opportunities to share knowledge is really our thing!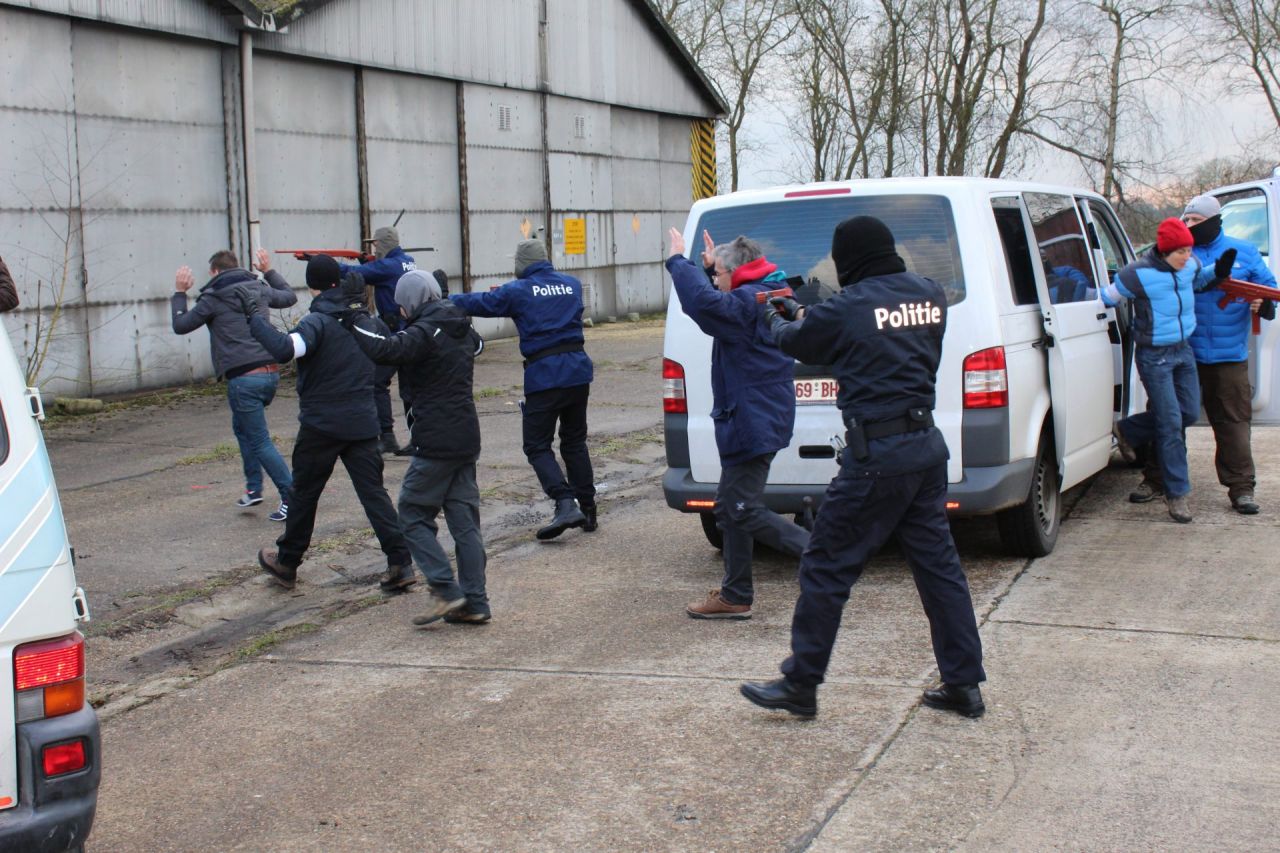 Diverse training courses
In addition to a wide range of standard and specialised training courses, we also offer many customised formulas. Both for the public sector and for the industry. Your prevention advisor provides us with the training needs, and we brainstorm about the details!
Campus Vesta participates in international scientific research and organises a number of courses funded by the European Commission. We can also provide a HEAT training - or Hostile Environment Awareness Training - of diplomats and employees of NGOs. The participants are prepared for missions to high-risk areas. They learn to deal with corruption, to think strategically about their safety, to communicate under stress and even to consider the possibility of kidnapping. All of this with respect for the individual participants.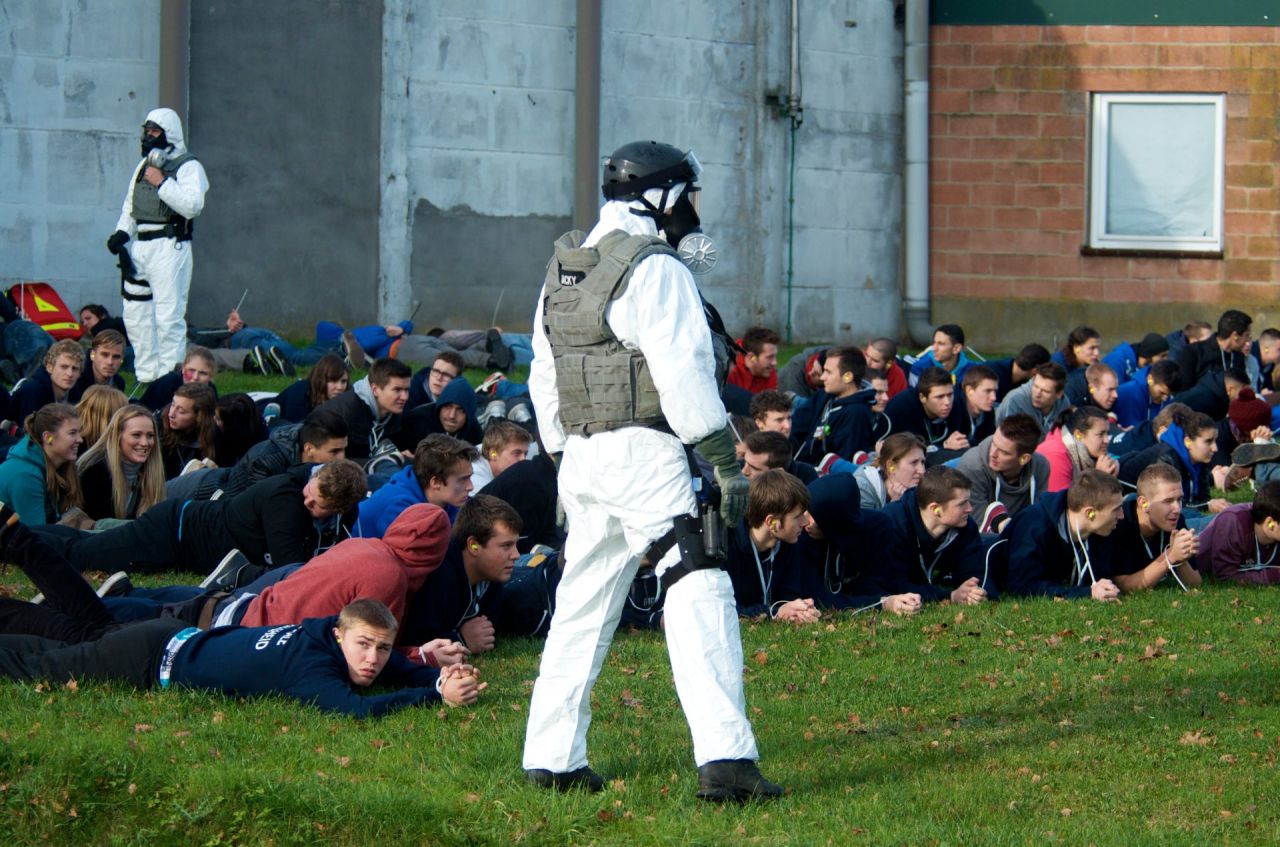 Large-scale disaster and terrorist exercises
The annual disaster exercise in the context of the postgraduate disaster management course, which we organise together with all Flemish Universities, the Ministery of Defence and the Union of Medical responders, has become a landmark event over the past ten years. Since 2014, we also regularly roll out complex terrorist scenarios for the European Commission, for which relief workers, special forces and civil protection officers from all over Europe come to train in Ranst.  
On the simulation motorway, local emergency services train for scenarios involving multiple-vehicle collisions.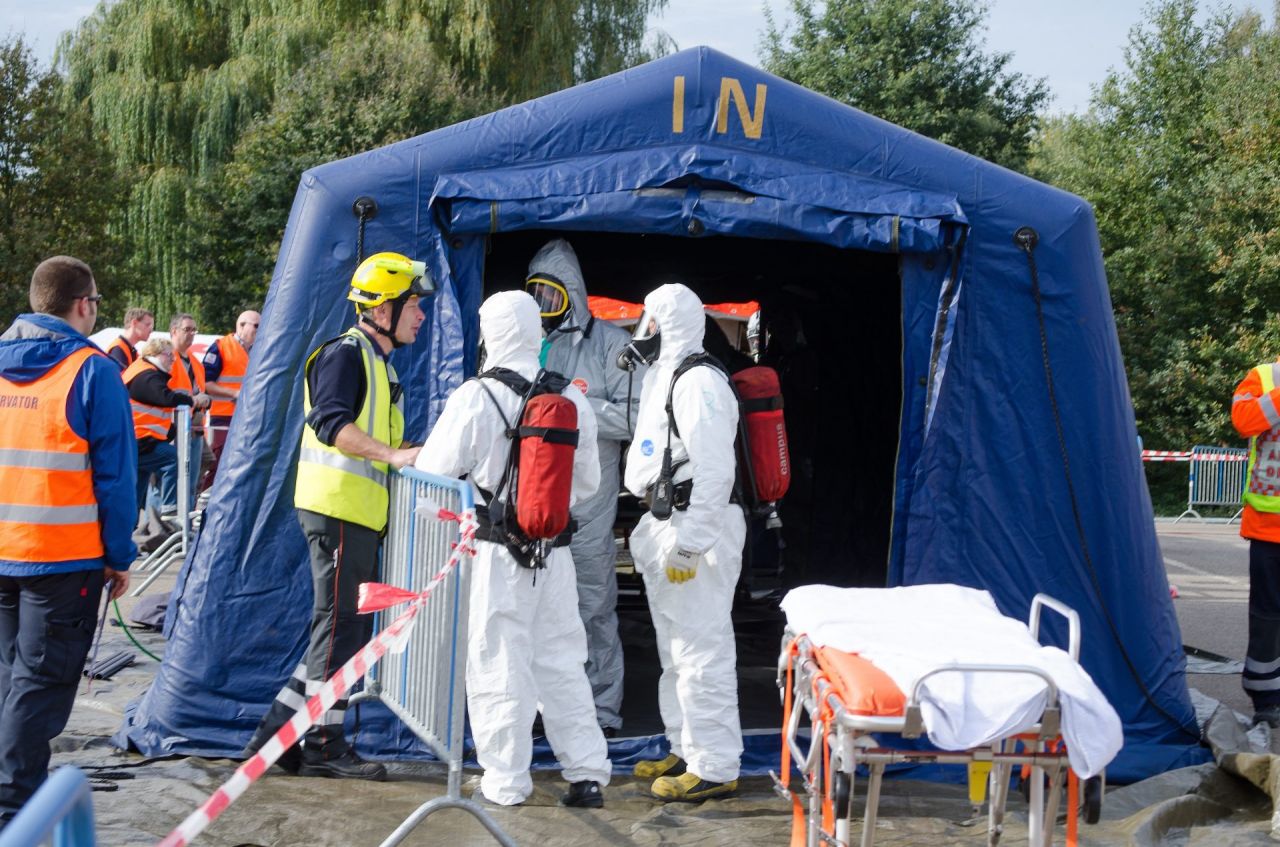 CBRN-training
Accidents and disasters become more complicated. The increase of terror threats and transboundary crimes makes the professionalization of European collaboration irreversible. Through large scale life scenario trainings we enhance the European civil protection mechanism.
Trainings cover:
decontamination
terrorism
natural disasters
technological disasters, ...
As a network partner of the eNOTICE research program of the European Commission we benefit national and EU CBRN (chemical, biological, radiological and nuclear hazards) projects, thereby expand network scope and size, fast-tracking innovations and dissemination.
The consortium uses efficiently investments made across Europe in demonstration, testing, and training facilities for practitioners.
This novel concept will issue meaningful users-guided recommendations to the EU R&D programme.
We help to enhance CBRN product performance and competitiveness.
We decrease EU market fragmentation.
Only such an interactive and collaborative approach is expected to reach long-term sustainability.
Site over 92 acres
The immense site in Ranst was originally a British military base. The barracks and hangars are now used for multiple diverse scenario training courses. 
Every year we create new training objects or renovate some of the existing infrastructure. How about an apartment building with underground parking for evacuations and fire training, drug labs with booby traps, a training site for gas-tight suit wearers and hazardous materials advisers, a shooting range and a real training village?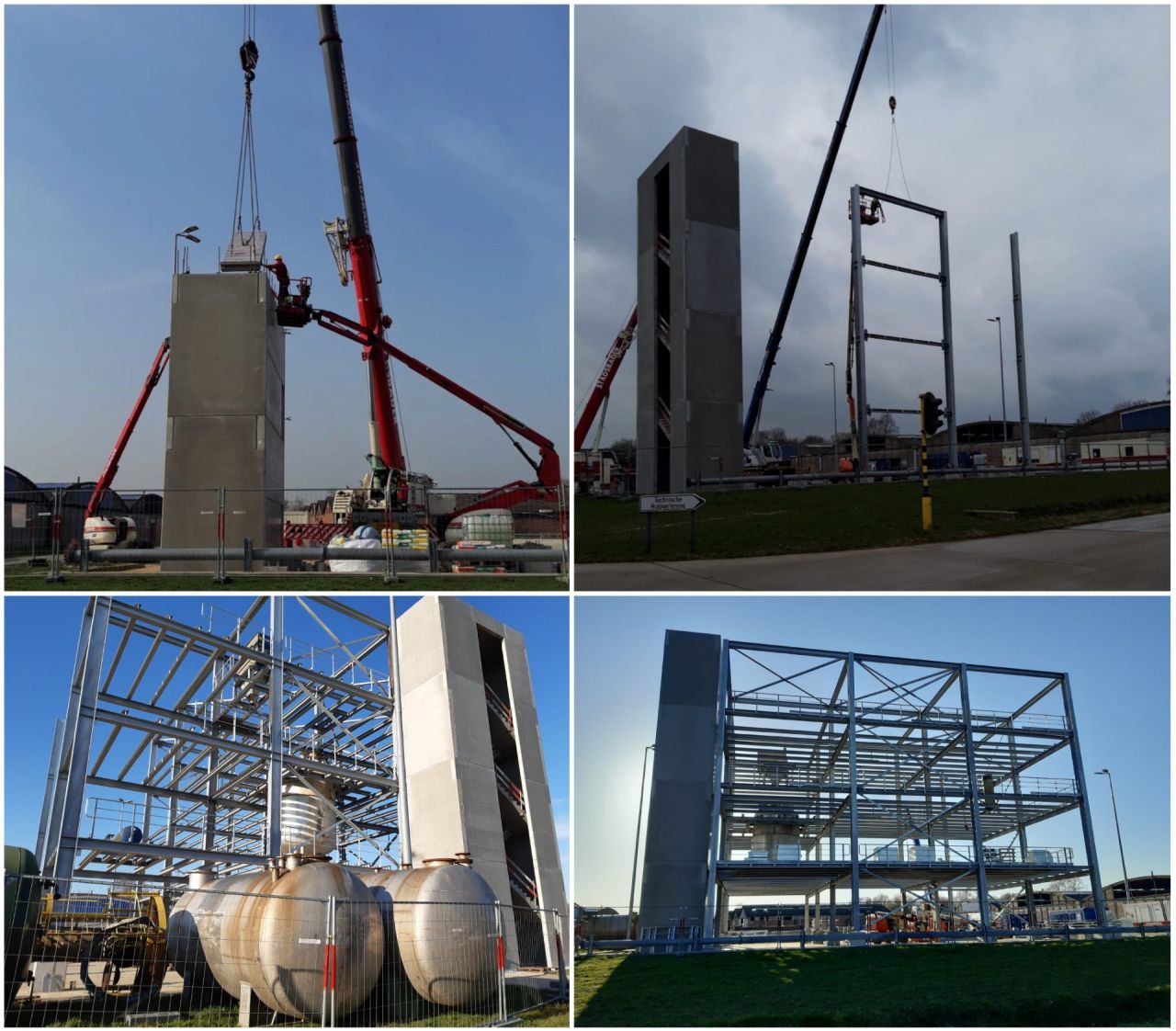 Industrial fire fighting for Seveso companies and heavy industry
Unique in Belgium is our new training surface for Seveso companies, port and petrochemical sector with an innovative water treatment system. The multi storey industrial installation on the site allows for specific training, as well as for mid to large scale industrial firefighting.